Custom Car Wrapping Design Services
Limitless Wraps specializes in the professional installation of car vinyl wraps, clear bra, and 3M window films for both custom and commercial advertising purposes.
Custom Car Wrap Graphics Designed for You Only!
Your car has a lot of value, and you want to protect it. You also want your vehicle to look great and stand out from the crowd. The problem is that there are so many options for protection on the market, which makes choosing one very difficult. There are paint protection films (PPF), window tinting, vehicle vinyl wraps, etc., all claiming they'll work better than another. So how do you choose? We understand that making this decision can be tough. But if you are leaning towards getting a custom-designed car wrap, our team of experts will help you find the best solution for your needs. All at an affordable price point, and ensuring that installation goes smoothly with no hassle or headache involved.
OUR Custom Wrap INSTALLATION PRICES
A custom vehicle wrap estimate depends on the complexity of the bumper, spoiler, and antenna, as well as other features such as the hood scoop, fender flares, and sunroof. The prices below are starting prices and are meant to give you an idea of what you will be paying. An in-person quote is required for every project. The life expectancy is 3–5 years. Installation takes about 5-7 business days.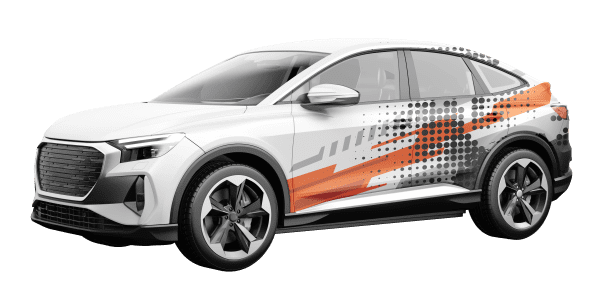 Partial Custom Wraps
Pricing starts at*
$1500 for a regular-sized sedan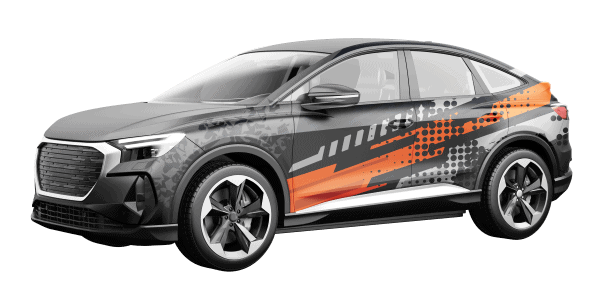 Full Custom Wraps
Pricing starts at*
$3000 for a regular-sized sedan
*A wide range of factors influence the final price, including vehicle type and surface complexity, as well as the type of vinyl used. Full vehicle dismantling and reassembling, as well as the removal of previous vinyl wraps, wraps, and clear bra. Please get in touch with us if you'd like a more accurate quote for your wrap project.
Custom Car Wraps That Will Completely Transform Your Vehicle
Do you like to stand out in a crowd? Do you want people's heads to turn when they see your car driving by? Here at Limitless Wraps, we will design custom graphics that transform your vehicle into something spectacular. We can add any color and texture imaginable, with the most popular designs being flames, carbon fiber, or even lace! With our bespoke designs, personalized for each customer's taste, there is no reason not to have a one-of-a-kind car wrap today! Learn more about our car wrapping process to understand why Limitless Wraps is the best choice for you.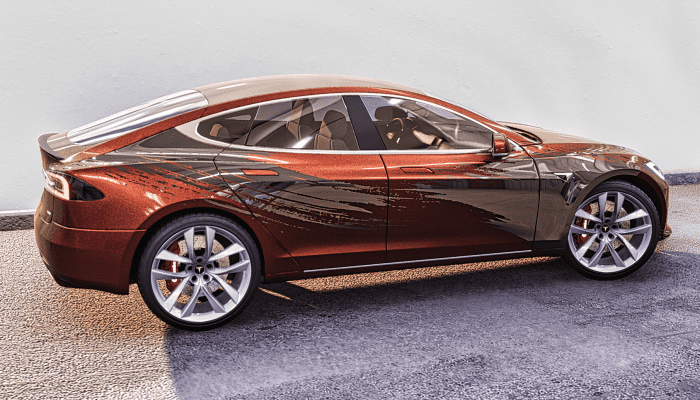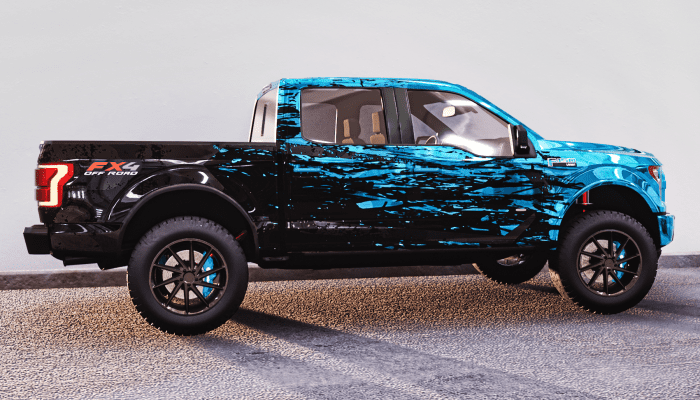 Custom Car Wrap Installation
Car wraps are the latest trend in vehicle customization. But, it's more than just an eye-catching paint job; car wraps make your ride stand out from the rest of the traffic on the road. Limitless Wraps is a company that specializes in custom car wraps and offers limitless design possibilities with our wide variety of wrap patterns, colors, and materials.
Graphic Design for All Vehicles
We are here to help you bring your vision into reality with a free pre-work consultation. Our graphic designer will create a fantastic image of the design on every curve and bend of this vehicle body for maximum visibility!
High-Quality Materials
Get a custom car wrapping made to your liking. We use only high-quality materials from the best brands in our industry and provide you with an installation guarantee on all of those installations as well!
Custom Installation Services
Our team is dedicated to giving every car a new look with our custom decals. With professional installation techniques, we ensure that all edges of the film are concealed and invisible from the outside viewpoint.
Want to Learn More About Custom Car Wraps?
Custom vehicle wrap FAQs and all you need to know about them – see our other pages for more information and photos