Vinyl Wraps for Company Vehicles
With over 91% of people attracted by vehicle graphics, it's no doubt that mobile advertising is a powerful way to grow your business.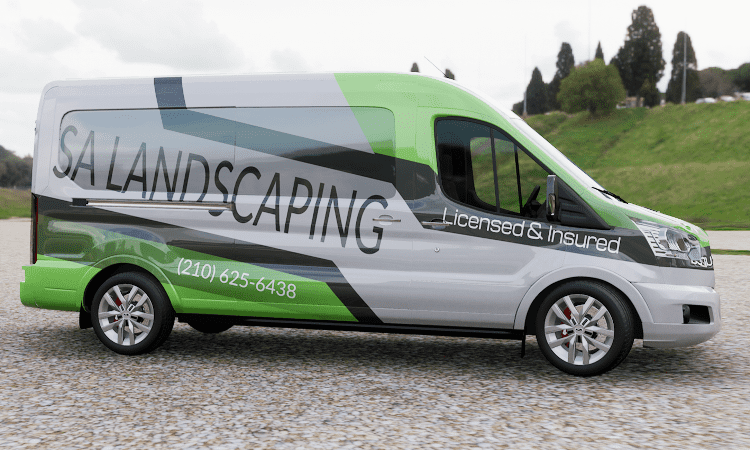 Commercial Vehicle Wrap Installation
You might already know that the exterior of your vehicle is a huge billboard for your business. That's why it's so important to make sure that you are using this space effectively. There are many different ways to advertise, but not all of them will do what you need them to do. Some can be difficult and expensive to maintain, while others just don't work in certain situations.
Our commercial wraps and films are a great way to get the most out of your advertising without spending too much time or money maintaining it. Mobile advertising will help increase brand awareness, build trust with customers, attract new clients, improve employee morale, and more! All at an affordable price point that makes sense for any budget!
Pricing for Commercial Vehicle Wraps
The prices below are starting prices and are meant to give you an idea of what you may be paying. An in-person quote is required for every project. The life expectancy is 3–5 years. Installation takes about 5-7 business days. Installation Pricing wrap includes all four sides (not including roof, door handles, or mirrors). We do offer free consultations, but the design is an additional charge. (Our in-house design team is extremely talented.)
*A wide range of factors influence the final price, including vehicle type and surface complexity, as well as the type of vinyl used. Full vehicle dismantling and reassembling, as well as the removal of previous vinyl wraps, wraps, and clear bra. Please get in touch with us if you'd like a more accurate quote for your wrap project.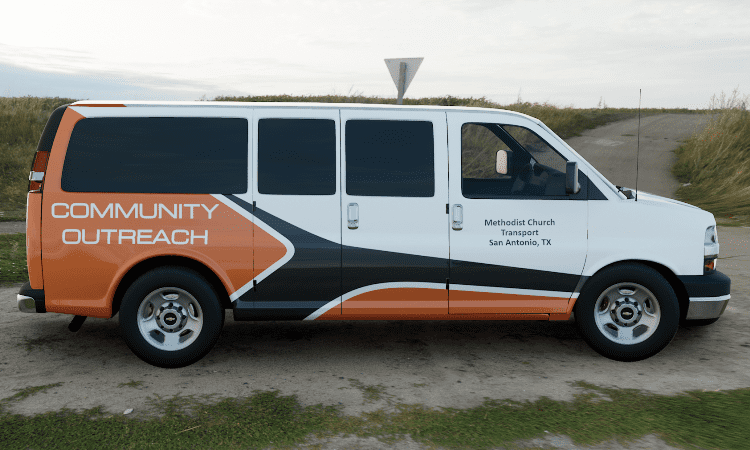 Partial Commercial Car Wrap Services
Partial commercial vehicle wrap services are a less expensive alternative to full commercial vehicle wraps or paint jobs. A well-designed partial brand wrap can make for an eye-catching design with the existing color and finish of the commercial vehicle. Adding to the existing color and finish of the vehicle takes some skill, but it is one of the most popular methods of van signwriting. Striking graphics can be created using colored vinyl, matte, or even chrome material finishes, along with contrasting branding and lettering. Take your marketing and advertising to the next level with a commercial vehicle wrap today!
Full Commercial Vehicle Wrap Services
If you want to make a statement with your commercial vehicles, then it's time to think about getting a full wrap. Full commercial vehicle wraps are more than just slapping your logo on the side of your van; rather, it's like creating a marketing campaign that goes beyond what you see at first glance. It can be done for any type of business and offers an opportunity for companies large and small to create a lasting impression in their local area or region. Working with the right car wrap and design shop will help ensure that you get the best possible look for your company, so take some time today to find out how much this service would cost!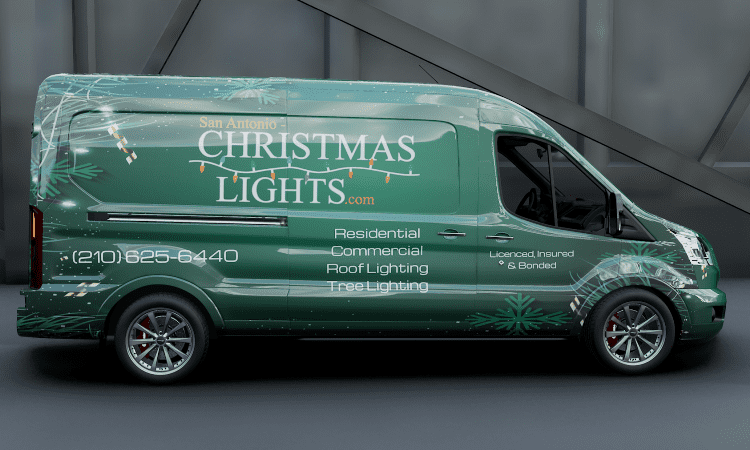 Want to Learn More About Commercial Vehicle Wraps?
Commercial car wrap FAQs and all you need to know about them.