Protection Film Services
Limitless Wraps specializes in clear protection films for your entire vehicle. We offer paint protection film (PPF), windshield, headlight, and interior protection.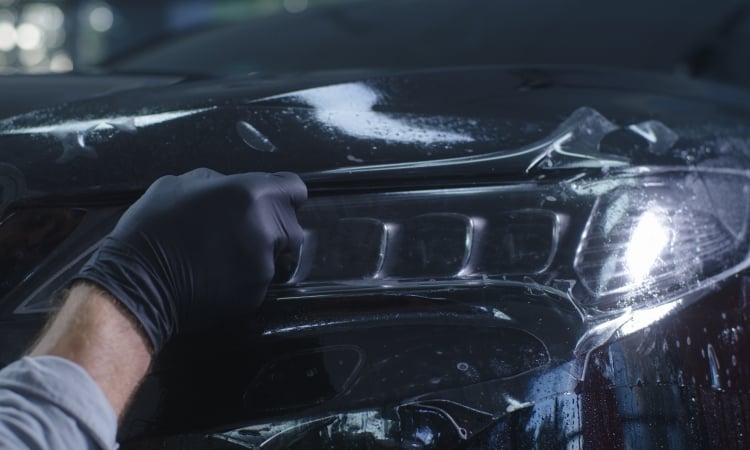 One-Stop Car Protection Film Services
Paint, Windshield, Headlight, and Interior Protection
Are you tired of having to deal with scratches and chips on your car? Well, we have the solution! Limitless Wraps provides high-quality car protection film services for all types of vehicles, and we are a 3M authorized installer. We provide more than just paint protection films, also known as the "clear bra", we also provide windshield protection, headlight protection, and interior protection. You no longer need to worry about minor accidents or worry about parking lots that may scratch your vehicle. Our protection films can last up to 10 years and come in a variety of colors and patterns! So if you've been searching for the best vehicle protection film shop, you've come to the right place!
How Our Protection Film Service Works
The following is a breakdown of the cost of our protection film service.
Step One: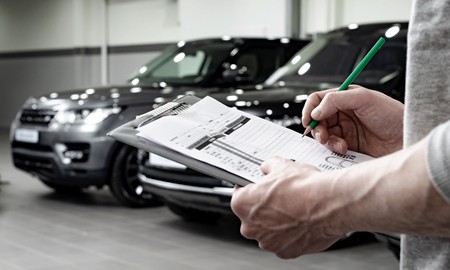 Schedule a consultation.
Schedule a free in-person consultation at our shop. We will analyze your paint's condition to determine the level of preparation required to add protection film. New vehicles typically only require a level 1 polish, while older vehicles might require a level 2 or higher.
Step Two:
Pay your 50% deposit.
We will provide you with a quote that includes the preparation and protection film installation. If you decide to move forward, you can pay the initial 50% deposit. We will schedule your paint preparation and installation date.
Step Three: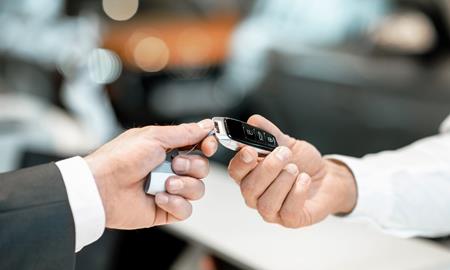 Pick up your awesome ride.
Following the installation, we will do a thorough walk-through to ensure that you are satisfied. We will provide care instructions at that time. The remaining 50% of your project balance is due upon picking up the vehicle.
Our installation process will allow us to protect your vehicle quickly and efficiently.
Step One: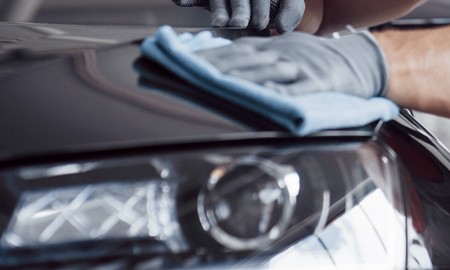 Vehicle Preparation
The paint on your vehicle will be cleaned and dried quickly with a hand wash, clay bar, and decontamination removal before we begin the paint correction process. (We require our customers to wash their vehicles to remove excessive dirt or mud prior to the appointment.)
Step Two: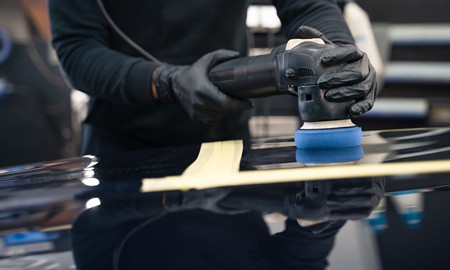 Paint Correction
Our expert detailers will perform the level of paint correction required (previously quoted) using our professional equipment and high-quality polishers. This will ensure that your vehicle's paint looks its best before applying the protection film.
Step Three: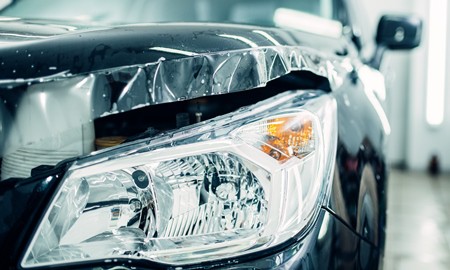 Protection Film Applied
After that, we'll apply the protective film to the paint, windshield, or interior of your vehicle as requested. It is recommended that the vehicle be left for 24 hours before returning to the road to allow the film to settle.
You are protected by our protection film guarantee.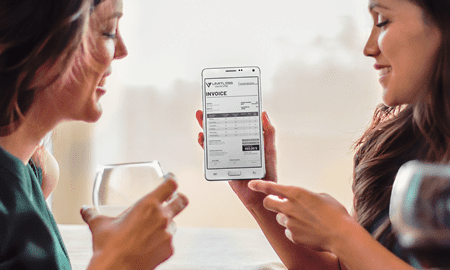 Upfront Pricing
You will receive an accurate quote for the cost of your project based on the precise square footage of the protection film that will be installed. There aren't any surprises here.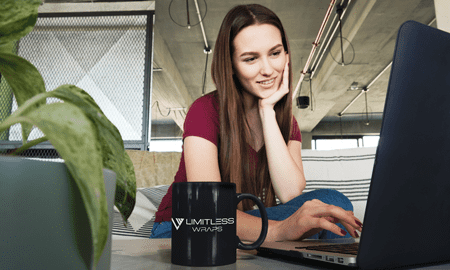 100% Satisfaction Guarantee
We will make sure that your installation is done right the first time. If you notice anything wrong, just bring your vehicle to us and we will take care of it. (You will receive care instructions and what to expect while your film cures.)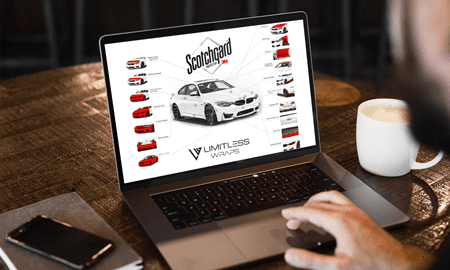 High-Quality Materials
In order to ensure that your protection film will last for years to come, we only use the highest-quality 3M products. We provide a 10-year warranty on all of our protection film installations.
Limitless Wraps Automotive Protection Film Benefits
Resistance to scratches and chips.
It adds a touch of class with a glossy or matte finish.
Salt, insects, and road debris are repelled by the stain resistance.
Water and dirt are repelled by hydro resistance.
Scratches and swirl marks that self-heal.
Easy to care for, just wash and dry.
Increases the resale value of the vehicle.
Maintain resale value with interior protection films.
Manufacturer's 2 year limited warranty.
Top Paint Protection Film Shop in Texas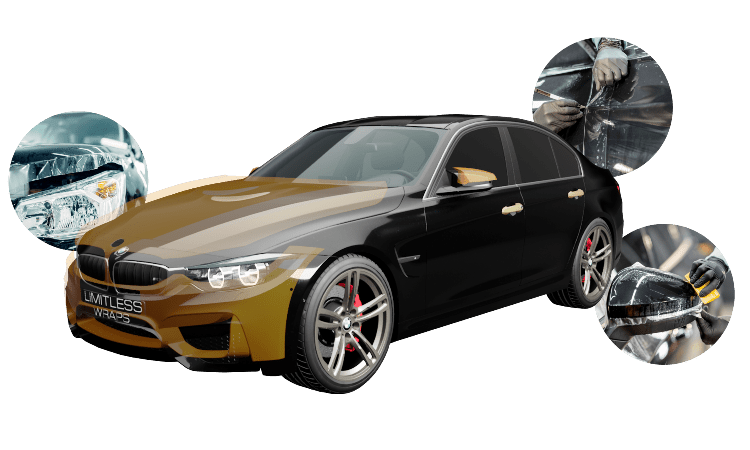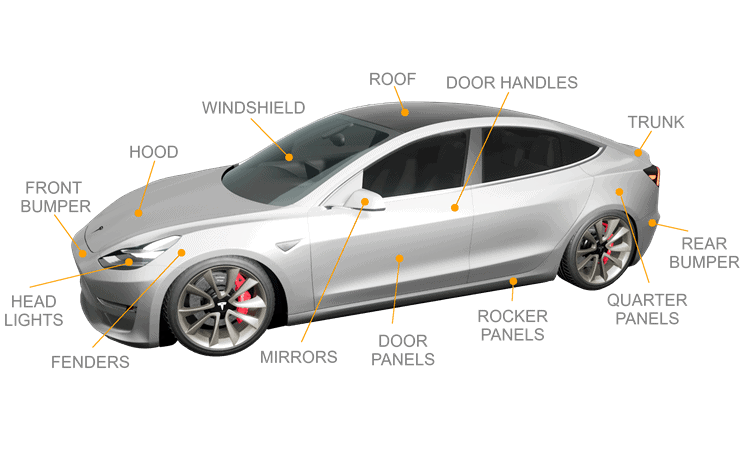 Paint Protection Film for Your Vehicle's High Impact Zones!
Vehicle Protection Film Service is the solution for high-impact areas! We offer Limitless Wraps Clear Bra, which is an invisible paint protection film that can be applied to any surface. Our precut patterns are designed to fit any current vehicle's hoods, fenders, mirrors, and bumpers. We can also protect your headlights with our headlight protection film that is available in clear, colored, or tinted. Don't wait, protect your high-impact zones with quality Protection Film Service by our expert installers.
Increase Safety & Security of Your Windshield With Protection Film
Windshields for cars are expensive to replace, but Limitless Wraps offers the perfect solution. Our Windshield Protection Film is a layer that you can put on your car's windshield in order to protect it from breaking in the event that it gets hit by something, keeping you and your passengers safer. Clear Film will also protect your health by blocking out 99.9% of harmful ultraviolet radiation!