Every decision we make in life has pros and cons, and the same is true for car wrapping. Vinyl car wraps can give your vehicle a new look and protect it from the elements, but they can also be expensive and difficult to remove if left on for too long. At Limitless Wraps, we offer a variety of vinyl car wraps designed to attract attention, whether for personal or branding purposes. So, we will help you weigh the pros and cons before deciding whether or not car wrapping is right for you!
There is no doubt that car wraps are growing in popularity. A quick search on the internet will show you just how many businesses and individuals are taking advantage of this unique marketing opportunity. But is it a good option for your needs? In this blog post, we will look at the benefits and drawbacks of vinyl car wraps. But first, I will provide a brief overview of what vinyl car wraps are.
What Are Vinyl Car Wraps?
Vinyl car wraps are a type of adhesive wrap that is applied to the exterior of a vehicle. It is made from durable vinyl material and can be customized in various ways. The most common types of color-changing car wraps are solid color wraps, carbon fiber wraps, and chrome wraps. However, you can also have your wrap custom-designed to meet your needs. You can also get anything from a custom logo or graphic to an entire vehicle wrap for your business, also known as commercial vehicle wraps.
The Advantages of Car Wraps
Car Wraps Can Be Personalized: Vinyl car wraps are available in various colors and styles, including matte black, gloss white, metallic blue, and even carbon fiber. With the help of our designers, you can create a custom design that is as unique as your vehicle!
Vehicle Wraps Protect Your Paint
If you want to protect the paint on your car from sand and other debris, vinyl wraps are ideal. You don't have to worry about getting scratches or dings in the finish because the wrap protects it.
Vinyl Wraps Can Be Removed
Another benefit of car vinyl wraps is that they can be removed without damaging your vehicle's paint job. This makes them ideal for people who want to give their cars a new look, but don't want to make any permanent changes. In addition, if you decide later on that you want to remove the wrap, we can help you do that without any damage.
The Install Offers Minimal Downtime
Vinyl wraps can be installed quickly, and you won't have to wait days or weeks for them to dry. This means that your vehicle will be ready to go much sooner than if it were painted by hand. So there's no need to worry about being out of commission for an extended period of time. It can be completed in as little as two days! Plus, because these vinyl sheets are made from durable material, they will last for several years without fading or peeling.
Vinyl Car Wraps are Cost-Effective
Vinyl car wraps are a cost-effective alternative to painting your car or buying a new one. The price of a vinyl wrap depends on the size and complexity of the design, but it is generally less expensive than either of those options. If you plan to wrap your company vehicle, the return on investment is even better!
Available in a Variety of Styles and Colors:
We have the right solution to whether you need a wrap for your personal vehicle or business. Our team of experts will work with you to create a customized design that best meets your needs and fits within your budget constraints. Not only are vinyl car wraps available in various colors and styles, but you can also get them in different textures. This means that you can find the perfect wrap to match your personality or business branding.
Can Be Visualized Before Printing
One advantage of car wrapping is that it can be designed beforehand, so there are no surprises when the time comes. This allows our team to work with you on a design that will look great and meet your needs, while also ensuring it is within budget constraints. If you already have a design in mind, our team can help you create it with our in-house wrap visualizer before the wrap is printed and installed.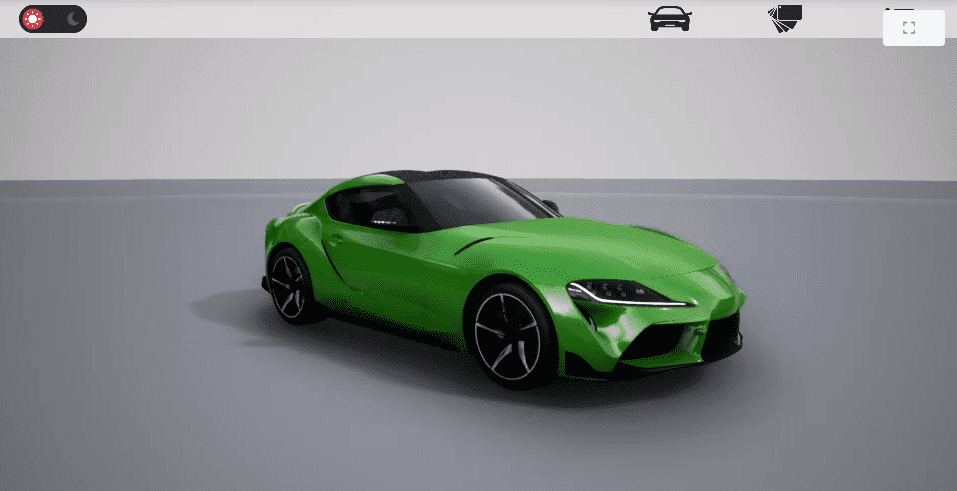 The Disadvantages of Car Wraps
While there are many benefits to car vinyl wraps, there are also a few drawbacks that you should be aware of.
What You Pay For Is What You Get
The most apparent disadvantage of car vinyl wraps is that you get what you pay for. If you choose a cheap wrap option, the quality will not be as good as if you invested in a more expensive one. Therefore, it is essential to research and find a reputable company that offers high-quality vinyl wraps.
You Might Not Like It
One thing to keep in mind is that car vinyl wraps can drastically change the color of your vehicle. If you are not happy with the final result, it can be challenging to undo the wrap without losing the money spent.
Another consideration is that vinyl wraps can't always produce realistic results when it comes to drastic color changes. If your car is a very light color and you want to change it to a dark color, the wrap may not look very realistic.
Not a Replacement for Auto Body Repair
Lastly, car wraps should not be considered a substitute for body repair. If there is damage to your vehicle's paint job, wrapping it will not fix that problem. In fact, it could make the damage worse, and it will be noticeable in the final result.
They Need Replacing Every 5–7 Years
One drawback of vinyl car wraps is that they don't last forever. They can be removed without damaging your paint job, but they will eventually need to be replaced. The average lifespan of a car wrap is about five to seven years, depending on whether it is a daily driver and the maintenance you provide.
Final Thoughts
Vinyl car wrapping is a great way to give your vehicle an updated look and protect its paint job from damage caused by the elements. But as I mentioned above, these benefits come with some drawbacks that should be considered before deciding whether or not this is the right solution for your needs.
If you're looking for a more permanent option, painting might be better suited to your needs. If you want something that can be easily removed later on when it's time to sell your car, other options are available, such as paint protection film, which will provide extra protection against chipping or peeling paint.
Whether you choose to wrap your car or not, make sure you weigh the benefits against any potential drawbacks so that you can make an informed decision about what's best for your vehicle's needs! If you have any questions, contact us, and one of our wrap experts will be happy to answer them for you.