10 Wrap Design Ideas for Pickup Trucks
If you're looking for a way to improve the style of your truck, look no further than a custom truck wrap. A high-quality wrap can turn an ordinary pickup truck into a head-turning machine. There are many different designs to choose from, so you're sure to find one that fits your personality and style. This blog post will discuss 10 of the best truck wrap designs on the market today. We'll also provide some tips on choosing the right design for your vehicle. So read on and learn more about the fantastic world of truck wraps!
If you want someone to take notice of your vehicle, a great way to do that is by using truck wrap designs. These wraps are specifically made to increase the style of your pickup truck and will make it stand out from all the other vehicles on the road. You can choose from various designs and colors to create a look that's unique to you and your truck.
The first step in creating a truck wrap design is choosing the suitable material for your vehicle's body. You can look at the wrap materials that we use at Limitless Wraps.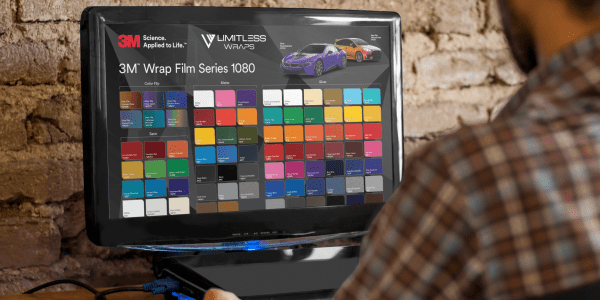 Once you've chosen the suitable material for your truck wrap, it's time to start thinking about the design itself. You'll want to select an eye-catching design that will stand out from the other vehicles on the road. There are many different wraps to choose from, including full wraps, partial wraps, and matte wraps. Full wraps are perfect for turning heads and making a statement, while partial wraps can be used to attract attention without going too over-the-top. Matte wraps are an excellent choice for vehicles with a lot of curves or angles, and they help create a more subtle look.
You can also add decals and lettering to your truck wrap design to give it an extra personal touch. These accents can be used on any part of the vehicle and come in various styles and colors. Just be sure to choose a font that matches your wrap design's overall look and feel. Let's discuss these design styles in detail.
What is the definition of a high-quality truck wrap?
You might be wondering, "What are high-quality truck wrap designs?" The answer is simple: these wraps are made with materials that will last for years and withstand the elements. They also include special features like UV protection to prevent fading caused by sunlight exposure over time. Plus, these wraps are designed to be easy to install and remove, so you can change them whenever you want.
1. Add Letters to Spread Your Message
If you want to get a little creative with your vehicle's wrap design without overdoing it, consider adding lettering to it. This is a great way to make sure people know the name of your business or company while also showing off some style! You can use letters that spell out something catchy or choose a font that matches your truck wrap's overall look and feel.
2. Make Decals a Part of Your Custom Wrap Design
Decals are another great way to add some personality to your truck's wrap. These small stickers can be used as accents on parts of the vehicle or even placed all over for a more cohesive look. You'll find decals in various colors, shapes, and sizes at most auto shops, so it's easy to match them up with other graphics that you have already chosen for your truck.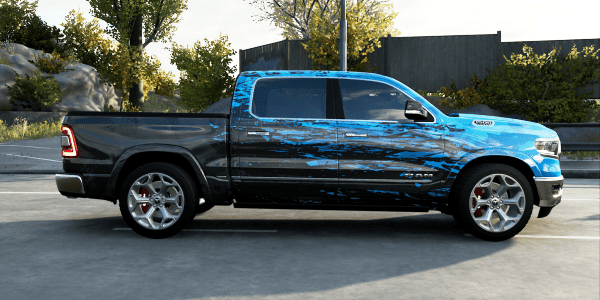 3. Aim for Attention-Worthy Illusions
If you want to make a statement with your truck wrap, consider using an eye-catching illusion design. These wraps use various techniques to create the illusion of depth and texture on your truck's surface, making it look like there are shapes or patterns embedded in the paint. A wide variety of optical illusions, from shifting colors to 3D images that deceive the eye, can be found on both commercial and private vehicles. This is an excellent option if you want something that stands out from other vehicles without being too flashy.
4. Including the Bumpers in the Wrap
Don't forget about the bumpers! These are often one of the most overlooked parts of a vehicle when it comes to wraps, but they can be a great place to add some extra style. You can choose from various designs and colors to create a look that's unique to your truck. Just make sure that the bumper wrap material is tough enough to withstand impacts from other objects on the road.
5. Apply Matte Wraps to the Bases!
If you want to add some style to your truck but don't want it to be too flashy, then consider using a matte wrap as your base. These wraps are made of a unique material that gives them a dull finish, so they won't reflect light in the same way that traditional vinyl wraps do. This can be a great option if you want to keep your truck looking more natural or if you're going for a more subtle look.
6. Attract attention with Partial Wraps
If you're looking for a way to add some style to your truck without going too crazy, then consider getting a partial wrap. These wraps cover only part of the vehicle, which means you can add some color and flair without covering up all of its natural beauty. You can choose from partial wraps that cover just the windows or doors, or even ones that go over both sides of your car! There are also designs available for hoods and roofs if you want to get creative with them.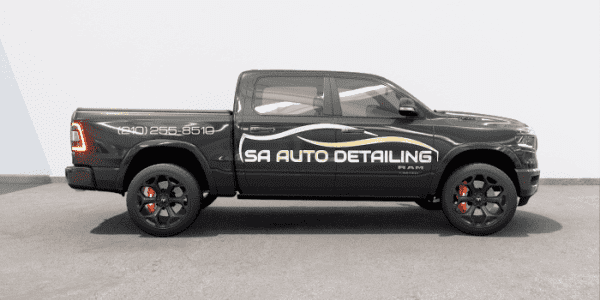 7. Turn heads with a full-body wrap
Full wraps are the best way to ensure that everyone notices your vehicle. These custom truck graphics provide a sleek look that will turn heads wherever you go by covering everything from headlight lenses and side mirrors down to the taillights. You can even get them in different colors, so it's easy for people to spot your truck from a distance.
8. Keep in mind that camouflage is always awesome
If you're looking for a wrap design that will always be in style, consider going with camouflage. This pattern is perfect for trucks used for off-road activities or hunting, and it'll help you blend in with your surroundings when you're out in the wilderness. You can find camouflage wraps in various colors and styles, so it's easy to find one that matches your personality.
Now that you know how to style your cool truck with vehicle wraps, it's time to shop! Check out our car wraps and graphics services for more information about the different types of materials and designs available.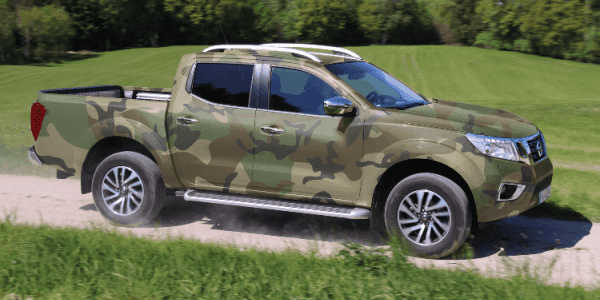 9. Branding Is Crucial
If you're wrapping your company vehicle, it should represent your business's identity. To build brand recognition, your logo should be visible from all angles of the car, and the colors used in the wrap should match. You don't want someone to notice your wrap and assume it belongs to someone else!
10. Add a Call To Action
If your goal is to connect with potential customers and generate leads, you should consider having a call-to-action on the vehicle. This could be as simple as adding your phone number to the wrap or links to your website or social media channels!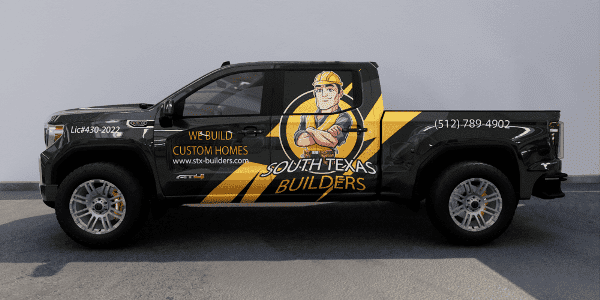 Hire a Reputable Wrap Designer
A good wrap designer will be able to create an eye-catching design for your truck that's both stylish and functional. Make sure you hire someone who has experience doing this kind of work, as it takes a lot more time than just slapping on some decals or painting over old graphics with new ones!
At Limitless Wraps, we can design your truck wrap. We can create a mockup of your vehicle with the design before you decide to go ahead with it or not. With a professional-looking wrap, people will know who you are and what business you are in without having to read any lettering on the side!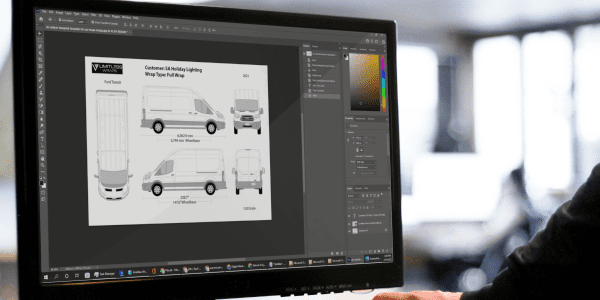 Get Your Wrap Installed By A Professional Wrap Shop
Always let a professional install your wrap design. Choose a shop that specializes in Vinyl Wraps. They will have the experience and tools necessary to get the job done right, without damaging your vehicle's paint.
At Limitless Wraps, we specialize in truck wraps! We offer high-quality materials and experienced installation professionals who can make sure your wrap looks great and lasts for years. Contact us today to learn more about our services!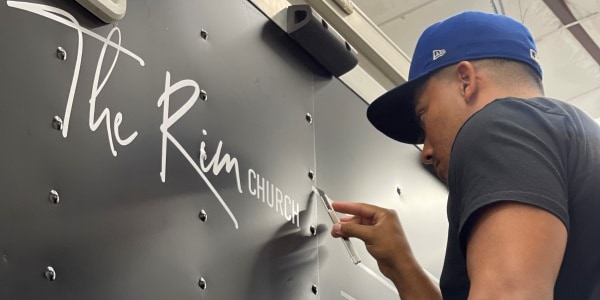 Conclusion
Wraps will protect your vehicle from the elements, as well as give it an attractive look! So be sure to consider one today if you haven't already done so. You won't regret it!
We hope this guide helps answer any questions you might have about truck wraps and their design. If you're still not sure what type of wrap is right for your vehicle, be sure to contact us, and we'll be happy to help!
At Limitless Wraps, we want your truck to look its best, and that's why we offer a wide variety of different wrap designs and materials. Our wraps are made out of the highest quality materials and are installed by professional installers. We want you to be happy with your purchase, so we offer a 100% satisfaction guarantee on all of our products.
Book your free consultation and get a quote today to see the difference that a Limitless Wrap can make!

GET A FREE ESTIMATE
Schedule your in-person Consultation/Price Quote at our Shop
Already have a Price Quote? Schedule your Service Online